MICE Group, Action Sailing Events in Stockholm and Dalarna, Sweden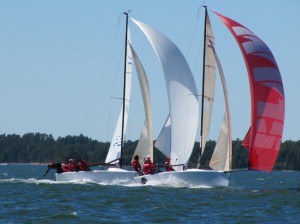 Experience the most interesting sports boats in the world! Activities for up to 100 pax.
We arrange regattas or tour sailing activities in the archipelago of Stockholm or the big lakes of Sweden for  incentive / conference business groups, enterprise or private events with "Action By Sailing".
The Melges 24 or the SeaCart 26 trimarans are both fast high-tech racing boats but still easy to sail for the guests without prior sailing knowledge!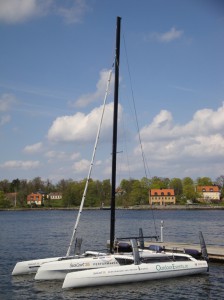 You will always get a professional sail coach on board each boat. Before you enter the boat you will get dressed in proper sailing gear from Musto as well as safety equipment. Your group will be divided in teams of 2 to 4 persons in each boat. We sail a racing track around buoys  (appr. 15 min for each race) until we get a winning team.
Or we sail around islands listening to the waves, enjoying the surrounding and probably a good conversation on board.
Up to 40 persons for sail racing (Together out on the water, including tender boats).

Up to 100 pax with complementary activities.

Up to 12 persons for tour sailing. (Combined with RIB even more participants).
Required time: 2 – 6 hrs.
Season: May – October.
Cost: From SEK 1.500 pp + VAT.
Please contact us for complementary activities, meals, beverage and conference facilities etc.
Always welcome to contact us. Together we create your memorable activity day: Jonas@OutdoorEvents.se