Rent Electric Mountainbike
Rent your e-assisted mountainbike in Mora, Dalarna for a tour along the many trails directly outside our frontdoor. Experience a full suspension mtb with- (or MTB without) electrical-assistance in the exciting environments.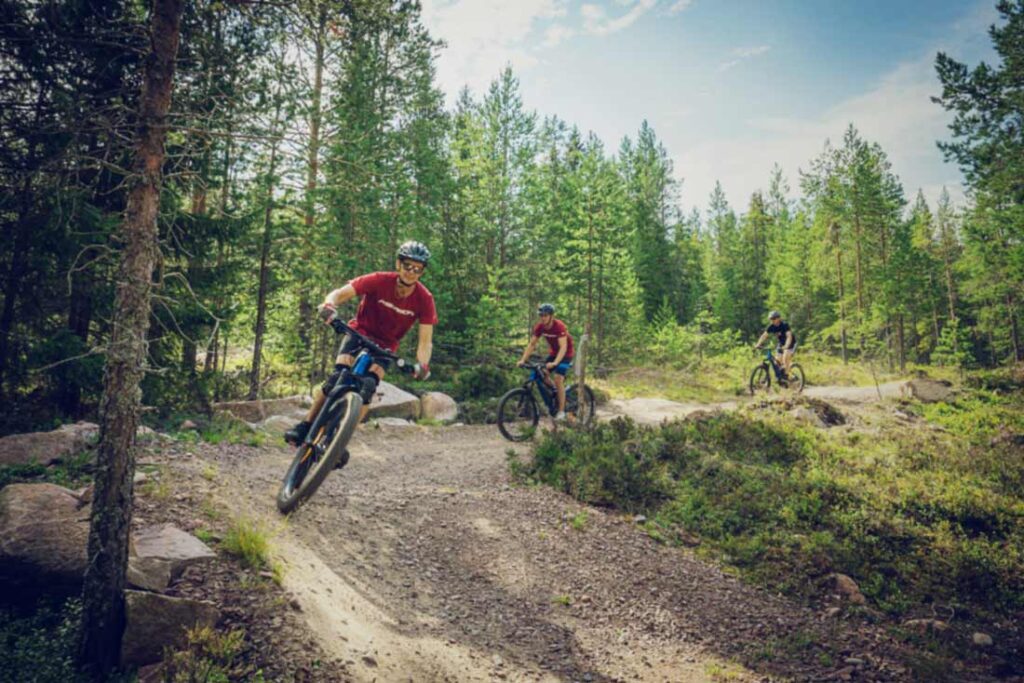 E- Biking at the northern side of lake Siljan, Dalarna
Go trail biking, along an enduro track or downhill at Gesunda or Grönklitt. Two summits next to lake Siljan, for a magnificent view. We are happy to assist if you need advice to find trails adapted to your skills. Find your own tracks at: Mora Outdoor Mountainbike-guide (in swedish) and Biking Dalarna.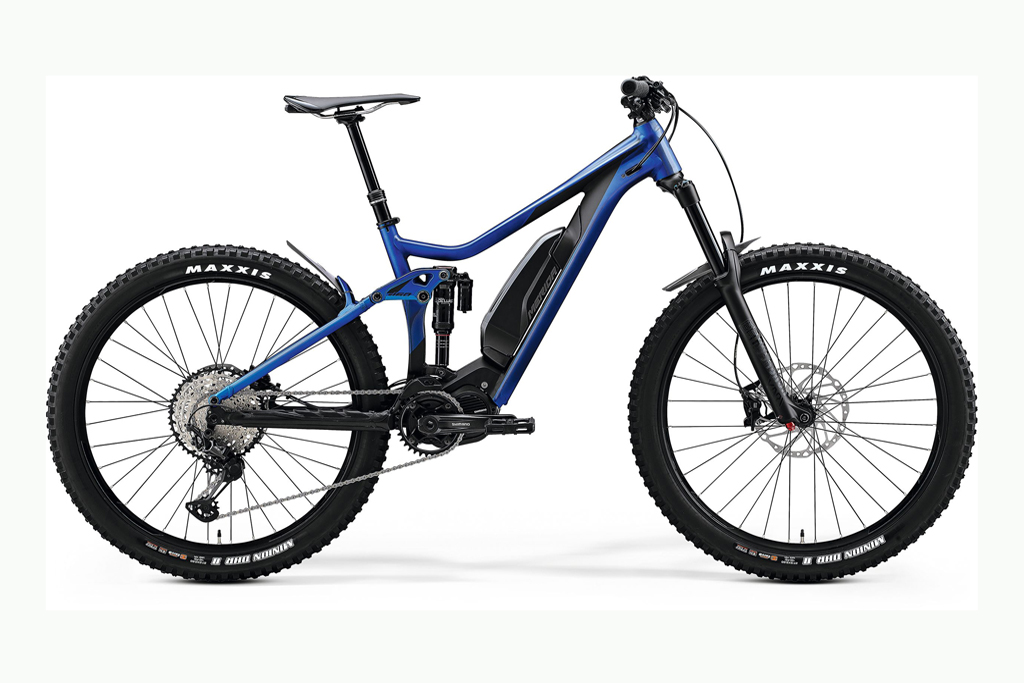 Type: E-MTB Merida e-Onesixty-800. Full suspension all-mountain-/trailbike with Shimano engine. Or chose the standard full suspension non electric MTB.
Sizes : Adult bikes with S, M and L size frames (27,5-inch tires)
Price: SEK 700 (up to 2 hrs), SEK 900 (up to 8 hrs), SEK 1.600 (2 days)
Check-out / Check-in: Kniploksvägen 18, Mora, Dalarna. (Where you also find our bike wash).
Delivery/Pickup: If you desire that we bring your bikes to a hotel or a track-start etc. please let us know. (Additional cost dep on distance)
Equipment included: Helmet, bottle holder, SPD- or flat-pedals.
Additionals: Bikelock, framebag, hose-/repairkit and mudguard SEK 30/unit. (50%day 2).
Open all days: Please call as well, if you sent a request and desired rental time is within 24 hrs. (We might be out there for activitie).
Terms and conditions: Prel in Swedish allmänna hyresvillkor.
Please send your booking request here: (Please call as well if it is less than 24hrs to desired rental start)