Welcome to exciting sailracing events with our Melges 24 sports sailing boats, the carbon trimaran SeaCart-26 or experience the latest boat in the fleet: Figaro2. We offer sailing for business groups in Stockholm or Lake Siljan in Dalarna. Please contact us for adapted arrangements for up to 24 persons in a Melges 24 fleet race or "adventure sailing" in a mix of our boats for up to 30 pax. No experience needed and all safety- and sailing gear included to borrow. Boats, crew, your team ensured and equipped acc to valid legislation for commercial activity.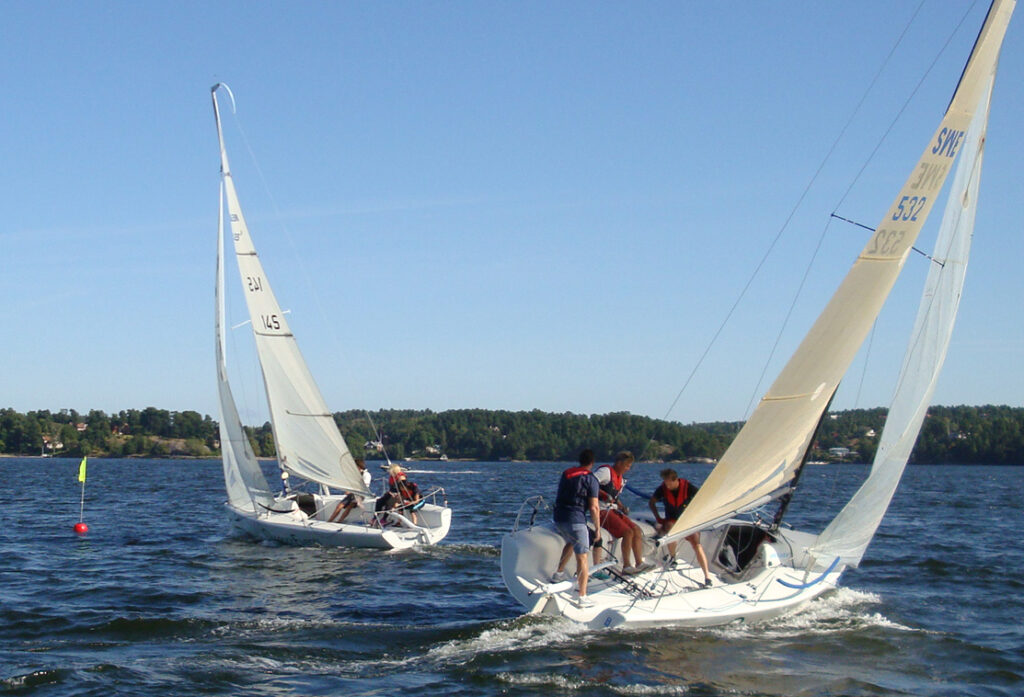 Season for sailing from mid May to mid September. We may pick you up from different docs upon request with a RIB. Up to four guests + a coach in each sailing boat will perform the exiting race. Up to 2x three teams =24 persons, (3×4 pax sailing the Melges 24-sportboats shown above at the time). Usually appr 15 min racing time and then we switch team from the tender boat. All participants are gathered together out on the water during the entire day.
From 2 – 6 hrs needed depending on number of participants, and your desired schedule. Or experience our multi hull SeaCart-26 performance boat below if you want a go for the coolest sailing experience.