Welcome to rent a pair of modern snowshoes from us in Mora. Experience the nature close to the wildlife. Go for a hike in Orsa Grönklitt, Gesunda or in the forest you like the best! Fun and and healthy exercise at any level!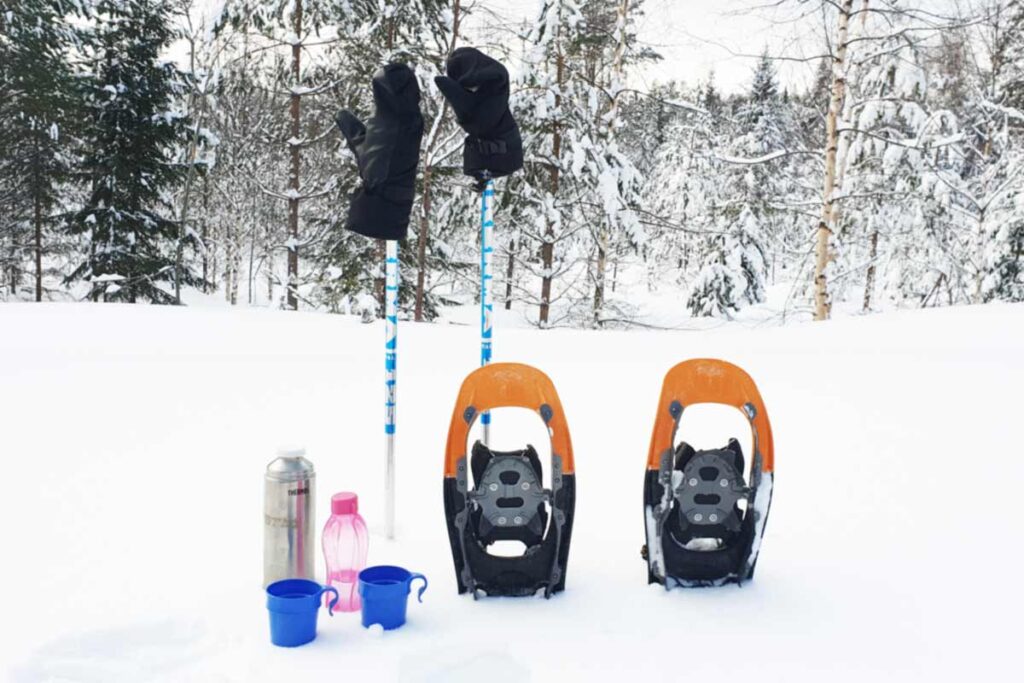 Snow shoe type: Tubs (heel loose acc to the picture above) or TSL (heel loose / lockable heels).
Cost: Up to one day: SEK 300. Additional day/return next day: + SEK 150.
Accessories acc to below SEK 50 per unit. (50% off from day two).
Open all days: Please call as well if you send a request and desired rental time is within 24 hrs. (We might be out there for activities sometimes).
If desired: Good for the balance and for more "full body exercise", use skipoles! Bring your own pick-nick for a nice break and listen to the forest! Add a backpack if you do not have your own!
Send your booking request here: